I was contacted a couple months ago by Ashley, a reader, who needed help with her entryway.
She wanted her entry to "be a preview of the rest of their home. A place that warmly welcomes guests"and was having a hard time choosing colors that would seamlessly transition from the entryway to the attached living room.
The colors used throughout the home are mainly neutral-warm gray's with a punch of color in the living room. Ashley was having drapery panels made using Covington, Wilmington fabric,
which got me really excited….look at all of the brilliant colors!



This brightly colored fabric provided the perfect inspiration to really make Ashley's entry pop. She wanted to make the entry warm and inviting, so I focused on using warm tones in the space.
To make the space dramatic as you entered the home, I proposed to Ashley that she paint the room using wide horizontal stripes in mustard yellow and cream.
She is still putting the final touches on the entry, but she was kind enough to let me share some of the progress pictures with you today.
The Living Room, attached to entry
Looking into the living room from the entryway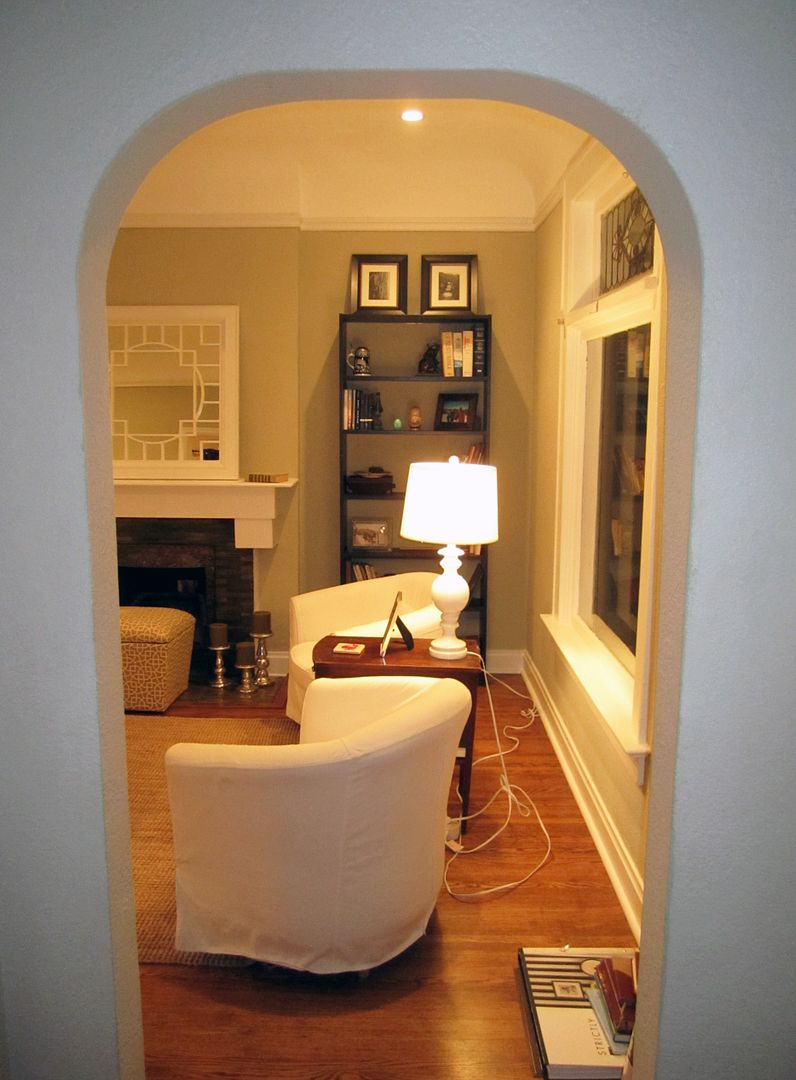 Entry After!
What a difference! It always amazes me what a little paint can do and stripes are always a great way to add a little flare to a space.
If you're thinking about adding stripes to your space, head over and check out Dana's tutorial, The Secret to Stripe Sanity, at Make Them Wonder blog, it will make all of the difference.
Thanks Ashley for letting me share your project today!