Hello, Mustard Ceiling readers! I'm Heidi from Decor & More and am honored to guest post here at one of my favorite blogs. I've been a fan of Elizabeth's for over a year now and am thrilled to be here while she embarks on a new adventure.

I'm a wife, preschool teacher, mom/stepmom to five, and a lover of all things home decor and design! I've been blogging about home decor for about two years now and love that I have an outlet to share what inspires me, my DIY projects, and the journey that is making my house a home for our blended family. I'm a firm believer that the best home decor evolves with us. After all, our seasons of life and the corresponding needs in our homes aren't the same from decade to decade, or even year to year.
In my own home, as our kids have grown into teenagers and young adults, I've realized my need for my own space… hence the evolution of my Mom Cave. It's gone from this (nightmare) dark and cluttered space …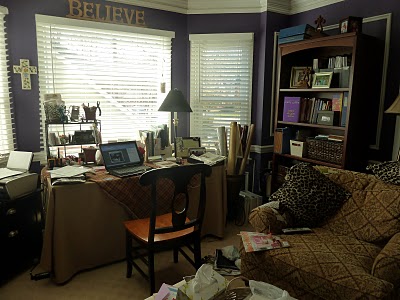 To an almost-finished haven of soothing grays, a pop or two of purple and some girlie touches.

In fact, it was Elizabeth's suggestion to paint all that trim the same color as the walls… LOVE the result! I'm in the home stretch with this project after almost a year and half… did I tell you I take my time with projects? I've got two small-ish paint projects and a hassock to slipcover still but see all the latest here.
Part of the reason my room makeovers might take a while is that I love a good DIY! Like my stenciled lampshade in my Mom Cave, or this Moss and Burlap wreath…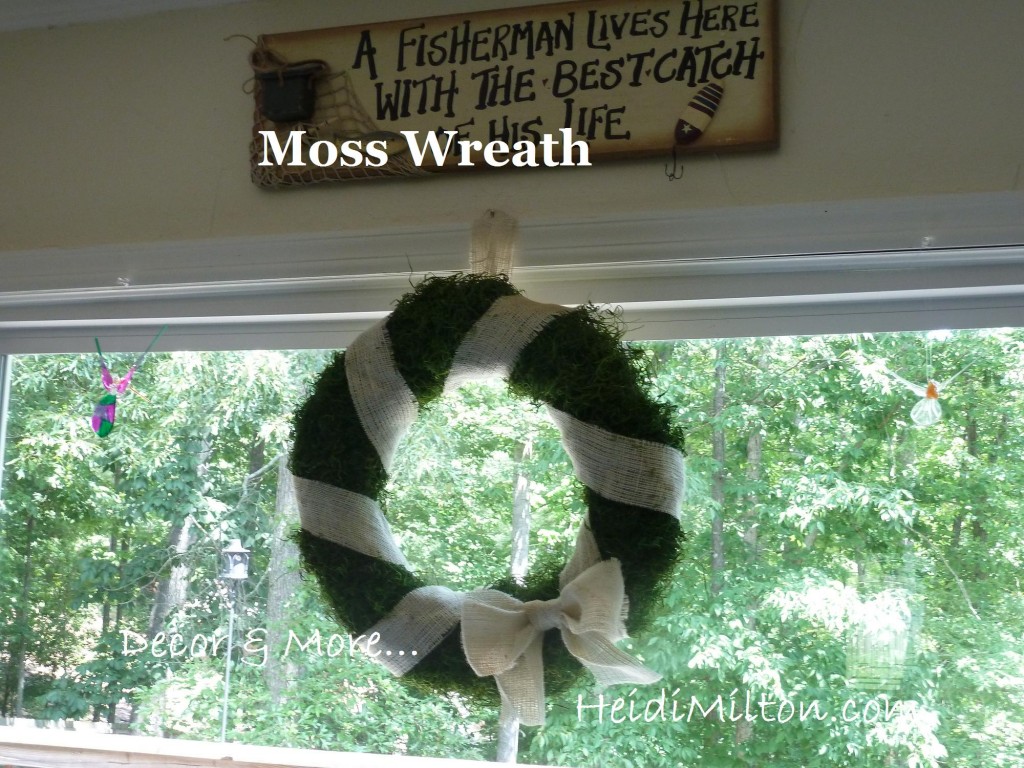 Or map candles…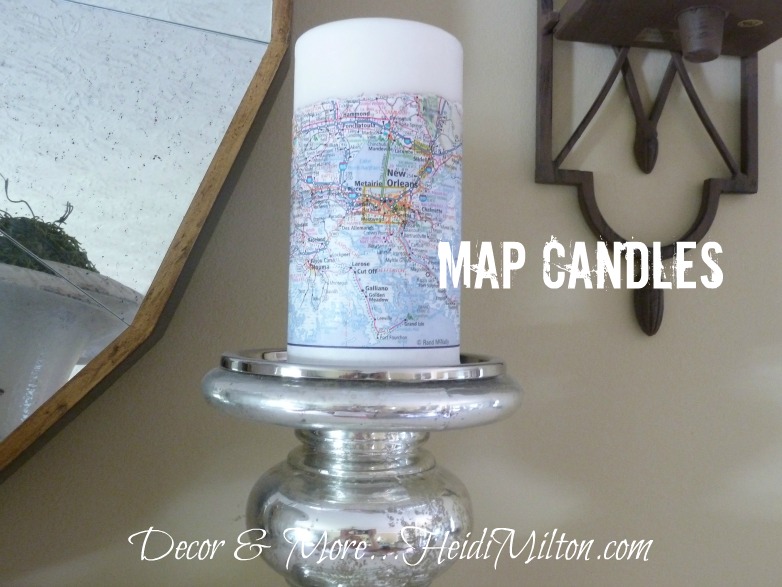 that needed to be included on my summer mantle.
Or I might be upcycling a thrifted find like Miss True Blue for my front porch makeover…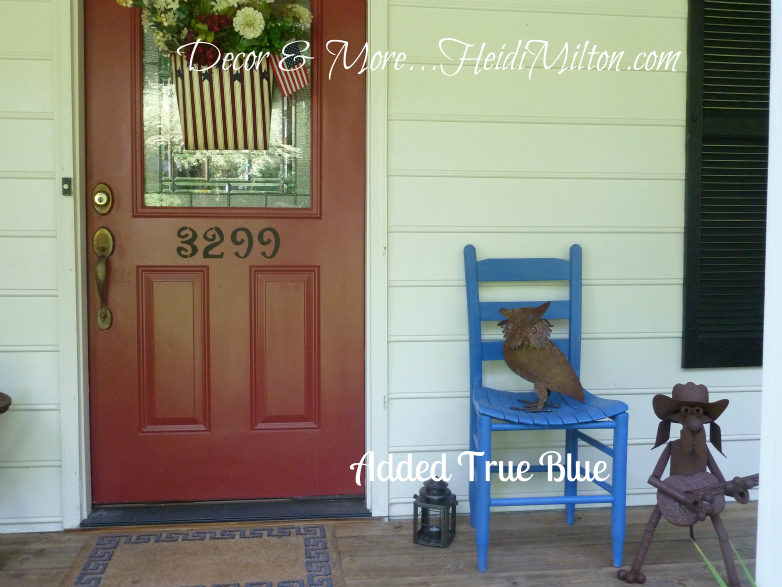 Or thrift-store frames for my grandmother's watercolors…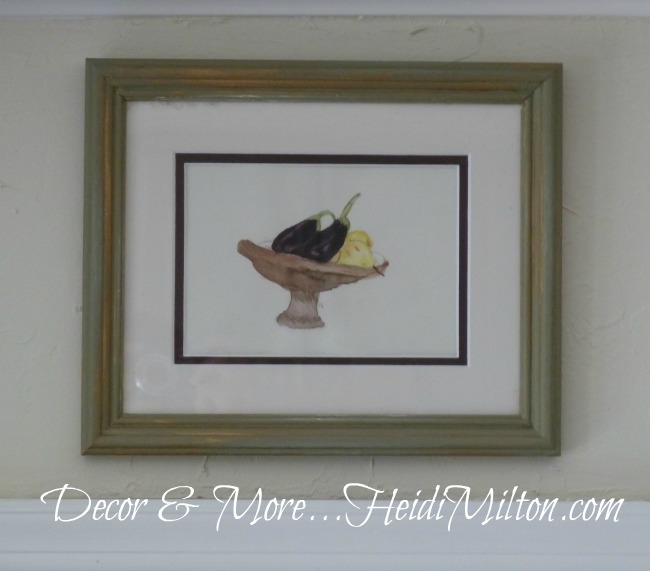 There's always a project to be found. Lately you can find me working on my dining room…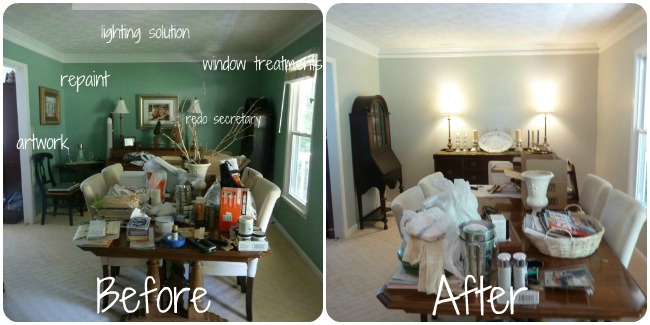 I'm hoping to have this project finished by the end of August when I go back to school, but I've got a long way to go. And I can be easily distracted by thrifting adventures and my crazy blended family.
I hope you'll pop over to Decor & More for the latest on my journey. That is, if I haven't scared you off! I also share bits and pieces on Twitter (@heidimilton), Pinterest, and Instagram (heidiopia).
Thanks, Elizabeth, for having me today! I know we all look forward to reading about your new adventures ahead!