I just found this post of House goals for 2011 from February.  I wrote it after about a month and half after I started blogging. It was so fun to look back at my goals for 2011 and see how much I did accomplish this year.
Blogging has been an amazing experience.  I will be celebrating my 1 year bloggiversary on January 8th, I can't believe how much I have learned over the past year and how many incredible people I have met through blogging.
Today, I wanted to wrap up the year right and share a few of our house project goals that were accomplished in 2011.
Dining Room: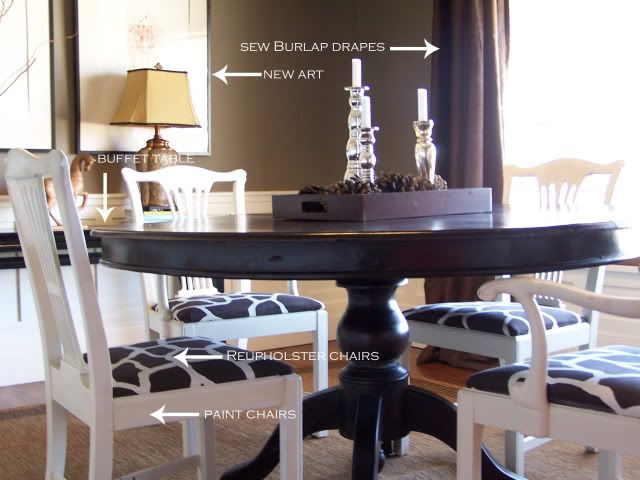 Now, I am happy to say the dining room is "officially" finished (at least until I get the itch to try something new in here).
Not much changed in the entry this year, but I had fun with a small
DIY lamp revamp
- I think it adds a little glam.
We just started working in here in November.  We have one side of our
wooden counter tops
finished and they are Heaven! I have a feeling this will continue to be a major project in 2012.
Just after we had applied wood conditioner, before stain and polyurethane.
The Cloffice,where I spend all of my time blogging and designing,received a major overhaul in March.  I repainted, softened the doorway with burlap and added customized chevron storage.
Last, but not least, the Laundry Room:
Our Laundry room got a major facelift this year (thank goodness!)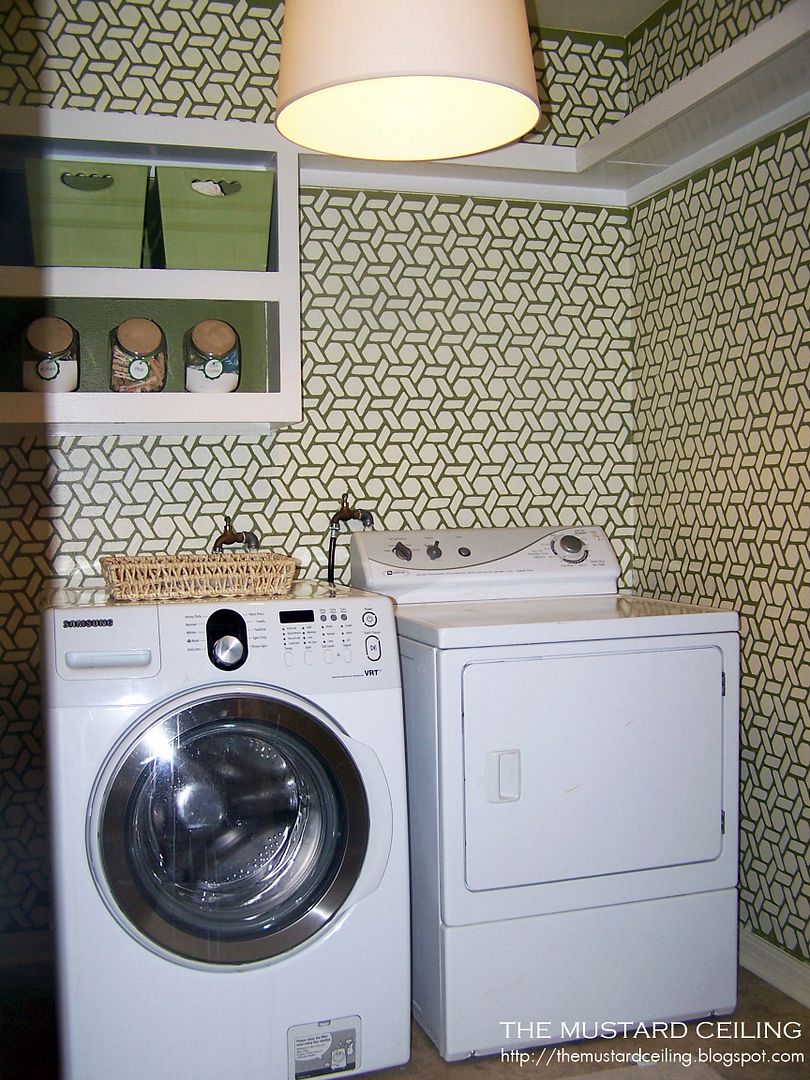 We painted and stenciled, installed a new floor and DIYed an easy pendant, creating a fun contemporary room for laundry.
We didn't make it through the whole list for 2011, but as you can see we made a huge chunk.  I'm excited to see what 2012 brings.
In addition to all of these house projects we have been working on the renovation of our 1968 Airstream.  We (meaning my husband) have been making slow and steady progress on it and are finally at a point where I will be able to keep you updated a little more, I think…
I also spent many, many, many hours glued to my computer learning how to design blogs (first my own) and now yours!  It truly is my passion and I am so thankful for my wonderful clients that I have had the opportunity to work with this year.
Thank you all  for making 2011 so amazing on The Mustard Ceiling.
Have you started your 2012 TO DO list yet?
Linking Up to:
The Blooming Hydrangea 2011 Year in Review
Southern Hospitality Top Projects of 2011 Party
Tatertots and Jello Weekend Wrap Up