Hobby Lobby.

*wreath (I used grapevine, but straw may work better)

*moss (first round: I used peat moss, but re-covered with spanish moss-spanish worked better).

* small pumpkins (I used real, but recommend fake)

*glue gun

* floral wire (if you use the real pumpkins)

*ribbon
How I Did It: Don't worry, it's easy!

Step 1: Cover the wreath with the moss, glue it down as you go with hot glue.

Finished with the moss.
However, it looks awful because the grapevine is not smooth and it looks like the bottom right has a huge growth!
Step 2: Buy spanish moss and re-cover. Glue the spanish moss down with hot glue.
It's going to look much better, I promise.
Step 3: Add the pumpkin(s).
This step would be super easy if you used the fake pumpkins with the stick, but I of course made the project harder on myself by using real pumpkins.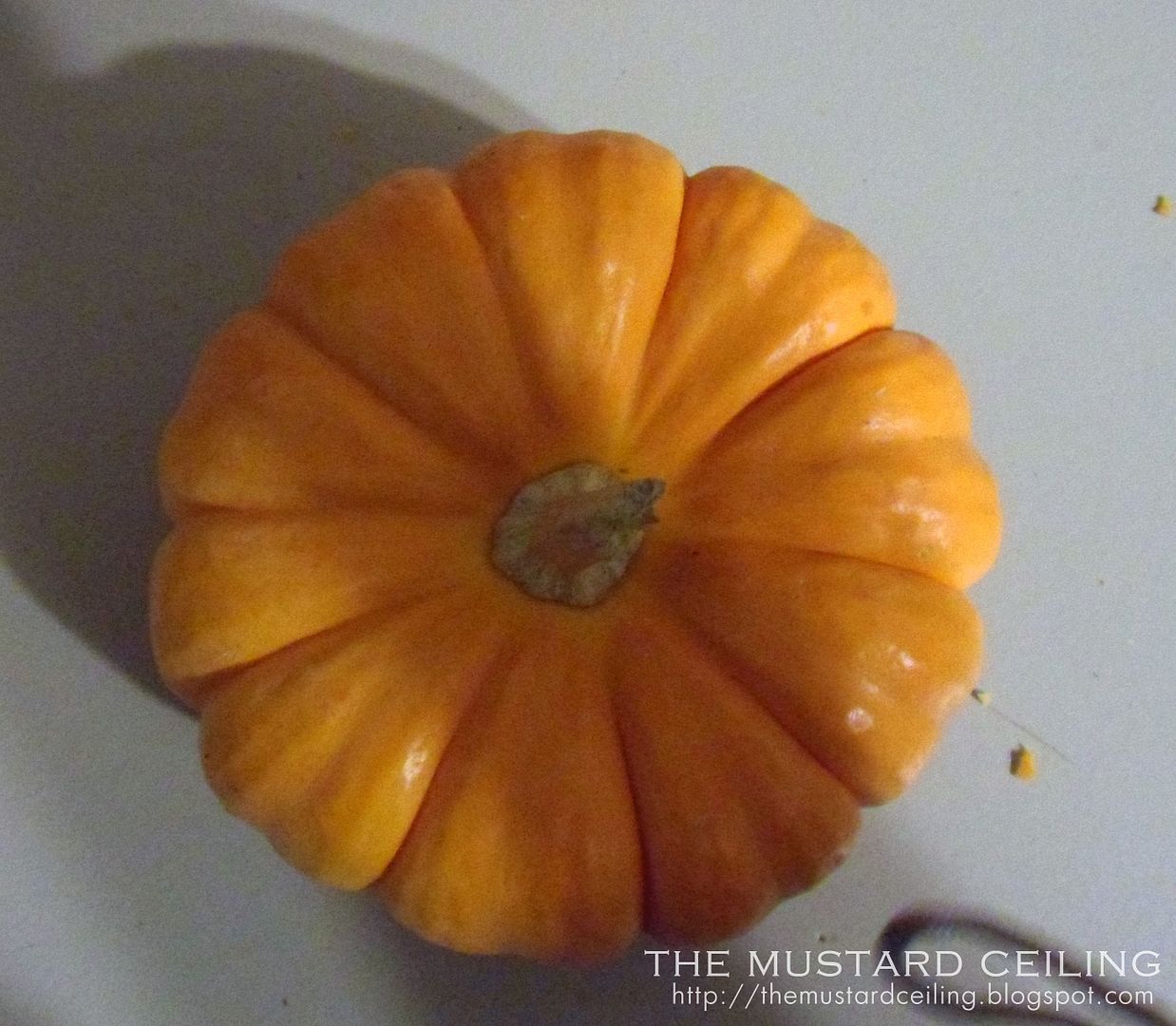 Poke two holes all the way through the pumpkin and feed the floral wire through. Twist the floral wire together at the bottom of the pumpkin.
Step 4: Secure the pumpkin(s) to the wreath.
Feed the floral wire through the grapevine wreath, and twist to secure the pumpkin to the wreath.
*I only used one pumpkin on my wreath because being real, they are 1) pretty heavy and 2) a little larger than the pumpkins in the 1st wreath image.
Voila!
I think it still turned out cute with only one pumpkin.
Thank goodness I was able to cover the large growth with the spanish moss.
Ready for a couple more photos of our fall front porch…
If you're not in the mood to DIY your wreath, the original wreath (which I found on pinterest) you can buy from Two Inspire You, on Etsy.
Today, Shelli from alamode is hosting Roomspiration-Nursery's. If you have a nursery, or need inspiration…head on over the alamode and link up.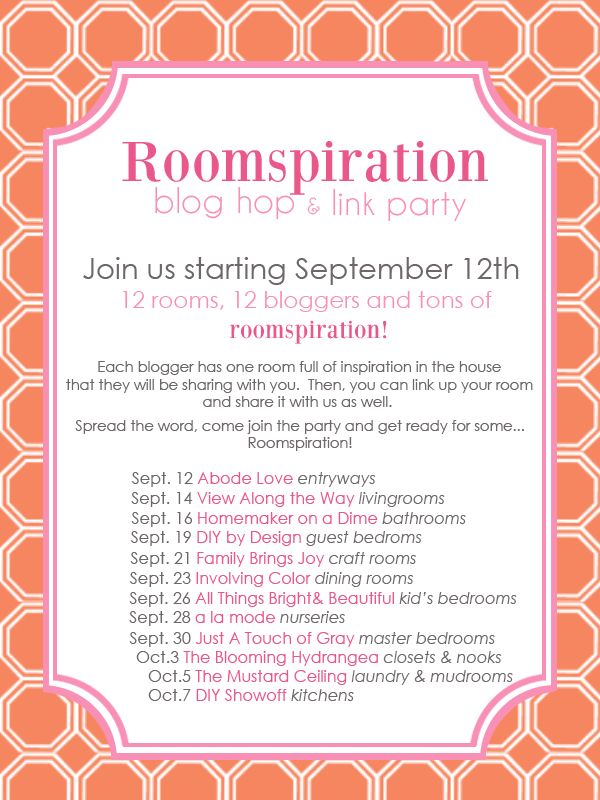 I am participating in these parties this week:
Whassup Wednesday's

,
Wow Us Wednesday's
,
Swing Into Spring,
Wicked Awesome Wednesday
,
What I Whipped Up Wednesday
,
Hookin Up With HoH
,
Get Your Brag On
,
Thrifty Thursday's
,
Somewhat Simple
,
Transformation Thursday
,
Thrifty Thursday, Suzy's House Party, Delightfully Inspiring
,
Flaunt it Friday
,
Simply Designing,
My Repurposed Life
,
Feature Yourself Friday,
Frugalicious Friday,
New Friend Friday, Weekend Wrap Up, Saturday Spotlight, Sundae Scoop
,
Crafty Day
,
Sunday Showcase
,
Just Something I Whipped Up
,
Making the World Cuter Monday,
Amaze Me Monday
,
Make it for Less Monday,DIY Project Parade
, Party Time
,
Market Me Monday
,
Motivate Me Monday
,
Tip Me Tuesday