Hi, I'm Kim and I blog over at Keller-Creative. One of my favorite parts of summer is all the cookouts and get togethers. Around here the summer parties continue into the fall with weekend football parties. Since I'd rather be playing lawn games drinking wine and watching the game gabbing with my girlfriends than slaving over the stove during these parties, I thought I'd share with you some of my favorite go-to party ideas and recipes.





Appetizer: Chips & Salsa
Instead of picking up a jar of salsa and bag of chips at the grocery store, head over to your favorite Mexican restaurant and buy the chips and salsa from them. Our favorite place sells us a huge bag of homemade chips, and a tub of salsa for $5. I like to add some fresh cilantro on top and serve it in my favorite chip and dip bowl. It will seriously leave your guest wondering where you learned how to make authentic salsa and chips.
Drink: Sangria
While most of our parties are BYOB, I also like to make something fun for everyone to drink. My favorite is to take store bought sangria (the real sangria brand), mix in club soda and fresh sliced oranges. Served in a large drink dispenser, your guests will keep coming back for more.
Salad: Three Ingredient Potato Salad
No matter what the season, potato salad works as a great side. My favorite recipe only calls for three ingredients. Yukon potatoes, a jar ranch dressing from the refrigerator section and sliced green onions. Boil potatoes and cube into bite size pieces. Let cool. Toss potatoes in ranch dressing and add sliced green onions. For an extra kick (and ingredient) add bacon bits as well.
Dessert: Time to Impress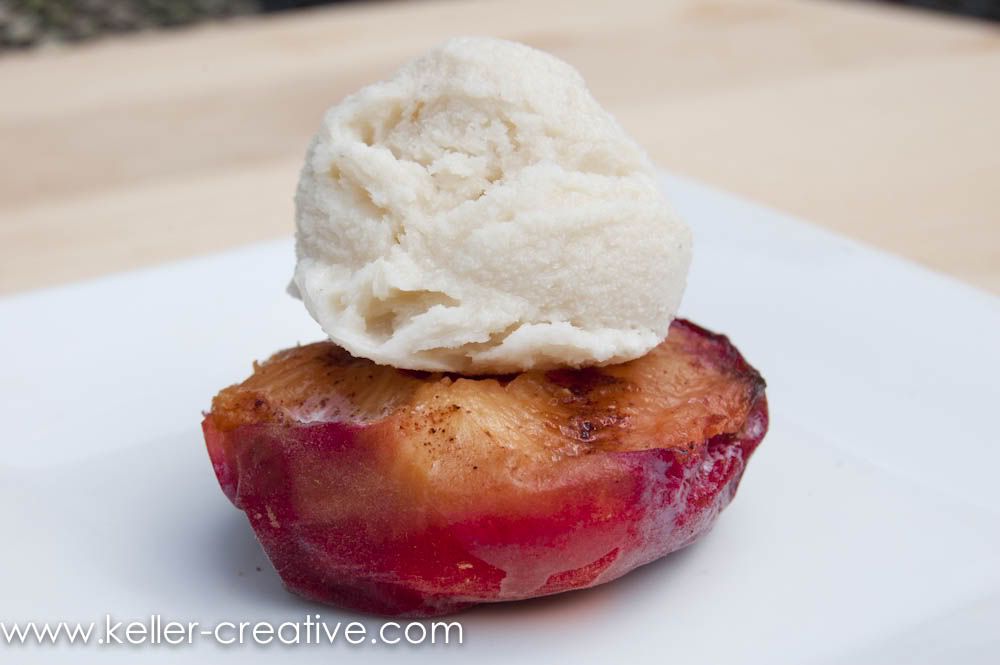 When it comes to dessert, I can't help myself, it's where I really like to impress. I'm a big fan of everything homemade, from icing to ice cream. I'd rather save time on other parts of meal and come up with something great to end the night on. Our friends and family have come to expect it, so I can't stop now

I hope you enjoyed some of my favorite party recipes and tricks. Thanks for having me Elizabeth!
Thank you for stopping by today to share some of your party tricks. The homemade desserts look incredible, I could definitely go for some Bananas Fosters ice cream, or that delicious looking crustless peach pie.
Now head on over to Kim's blog and check out the rest of Keller Creative!