The last few weeks have been all about our laundry room remodel. If you're new to The Mustard Ceiling, you can catch up
here
,
here
and
here
.
Today, is the final installment of this epic project.
The tutorial for today is an easy, inexpensive way to DIY a pendant light.
I knew when we were remodeling the laundry room the original laundry room light fixture
would not be fun enough for the new design…so we DIYed a new one.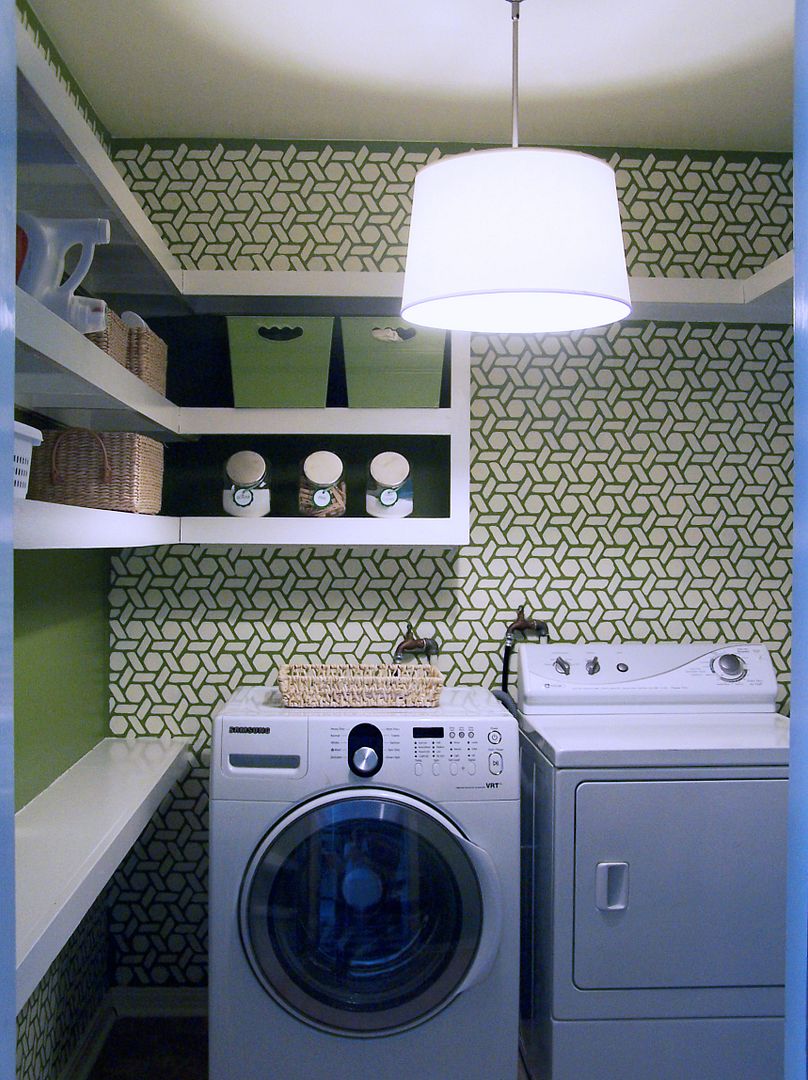 This is how we did it:
Step 1: Find a Drum Shade
I had an extra drum shade just lying around in our storage shed
(this made the project even easier)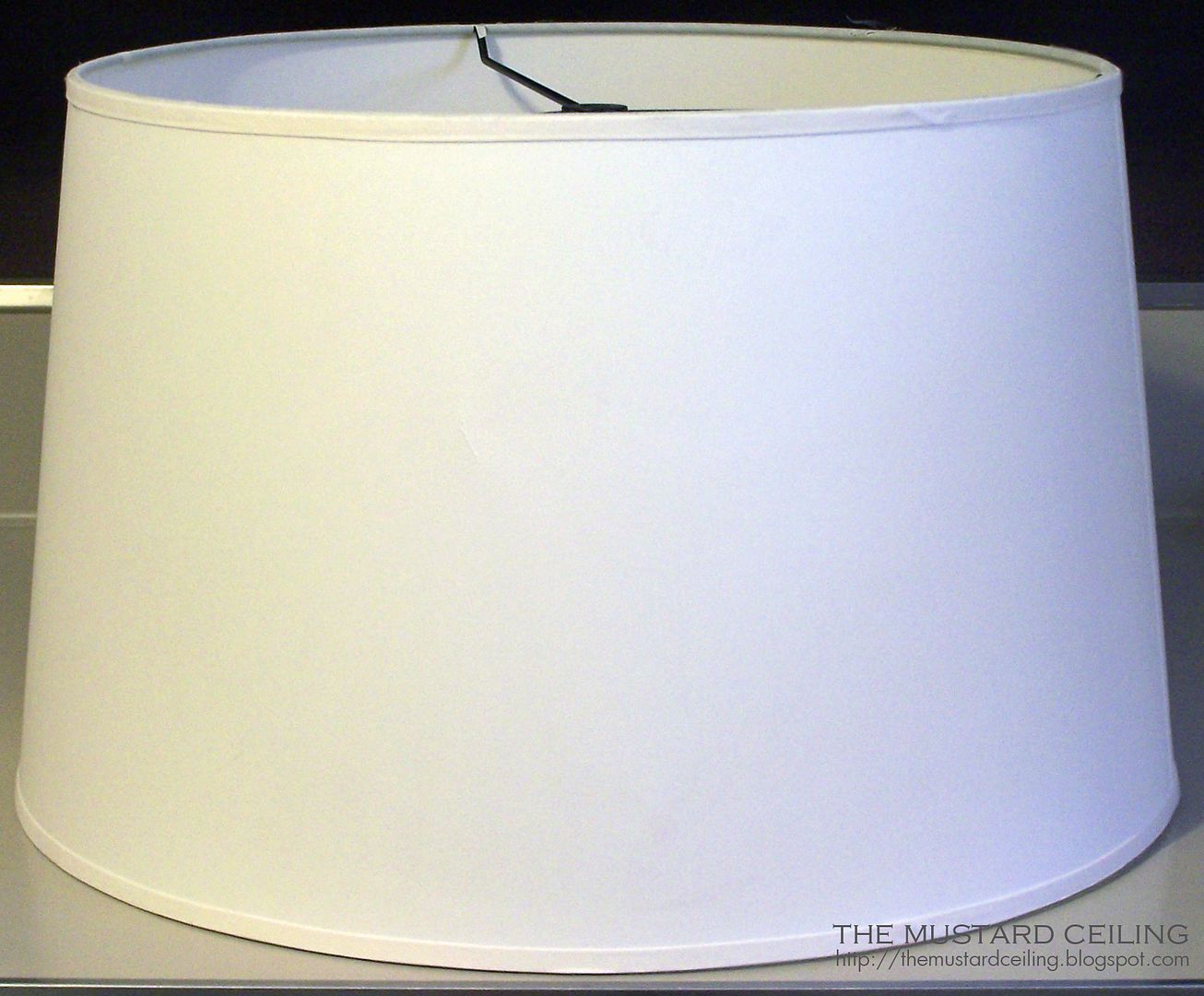 Step 2: Purchase a pendant light kit
(we bought ours at Lowe's for about $17.00)
Step 3: Run the wire from the kit through the center of the shade.
(If your lighting kit is too small to fit go through the center of the drum shade,
add a coupling and a nipple…per Dittle Dattle blog's instructions)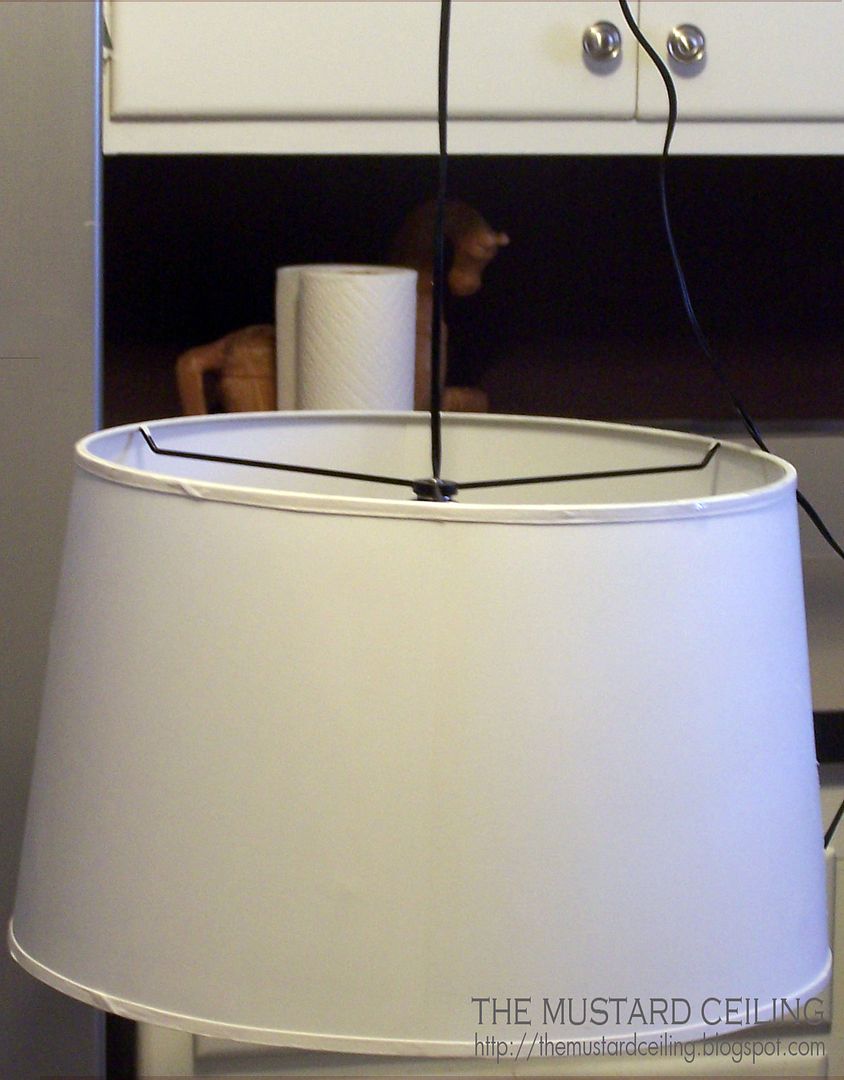 Step 4: Slide the rod down on the wire and tighten the rod to the kit
.
Step 5: Remove the old fixture and Hang the New One
Voila
! A new drum shade pendant for $17.00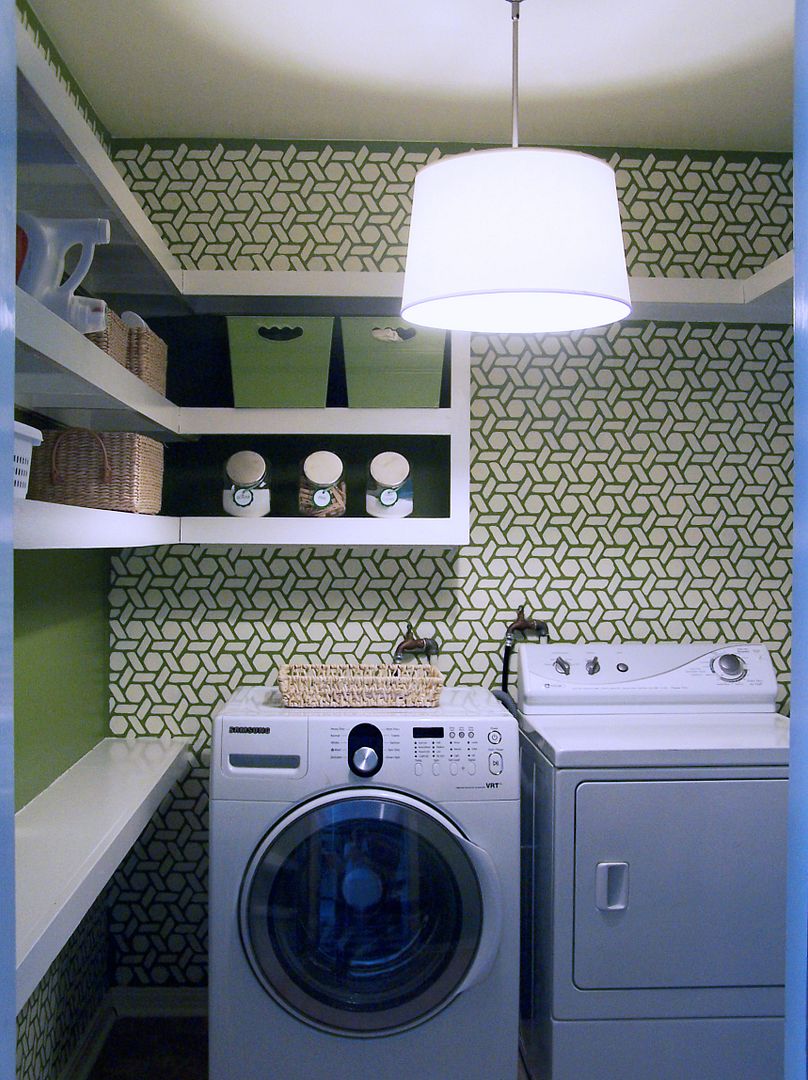 I'd like to shout out to Holly from West Pear Avenue and Remodelaholic
for featuring my laundry room today!
If you missed it Monday, I am hosting a mix and mingle linky party
on the blog this week. There are a lot of great blogs linked up… to join in the fun click here.
I am participating in these parties this week:
Whassup Wednesday's

,
Wow Us Wednesday's
,
Swing Into Spring,
Wicked Awesome Wednesday
,
What I Whipped Up Wednesday
,
Hookin Up With HoH
,
Get Your Brag On
,
Thrifty Thursday's
,
Somewhat Simple
,
Transformation Thursday
,
Thrifty Thursday, Delightfully Inspiring
,
Flaunt it Friday
,
Simply Designing,
My Repurposed Life
,
Feature Yourself Friday,
Frugalicious Friday,
New Friend Friday, Weekend Wrap Up, Saturday Spotlight, Sundae Scoop
,
Crafty Day
,
Sunday Showcase
,
Just Something I Whipped Up
,
Making the World Cuter Monday,
Amaze Me Monday
,
Make it for Less Monday,DIY Project Parade
, Party Time
,
Market Me Monday
,
Motivate Me Monday
,
Tip Me Tuesday